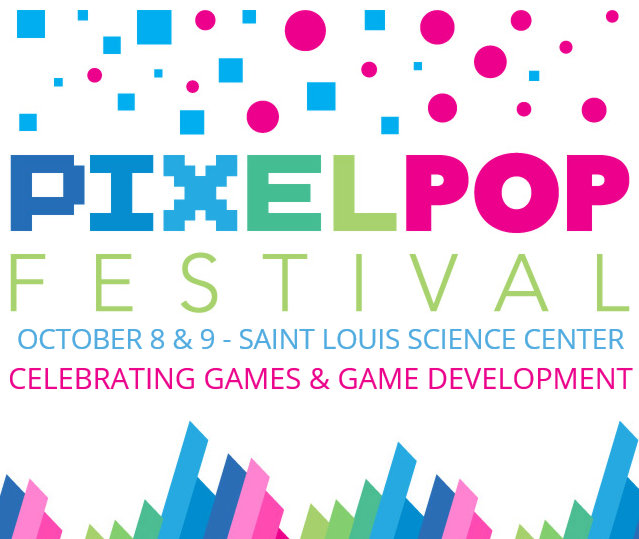 Slackers is Sponsoring PixelPop Festival again this year, and we're even giving away two pairs of tickets! Enter here for your chance to win!
PixelPop Festival is a two-day festival celebrating gaming, game development, and music.
The festival will be held October 8th-9th at the Saint Louis Science Center.
Guest speakers will include Anita Tung, Evan Cobb, Patrick Crecilius, Samantha Kalman, and MANY MORE.
Featured game demos will include Cards and Battlecakes, Gravity Duels, Bloxels, Last Stitch Goodnight, and more!
Visit pixelpopfestival.com for more details!